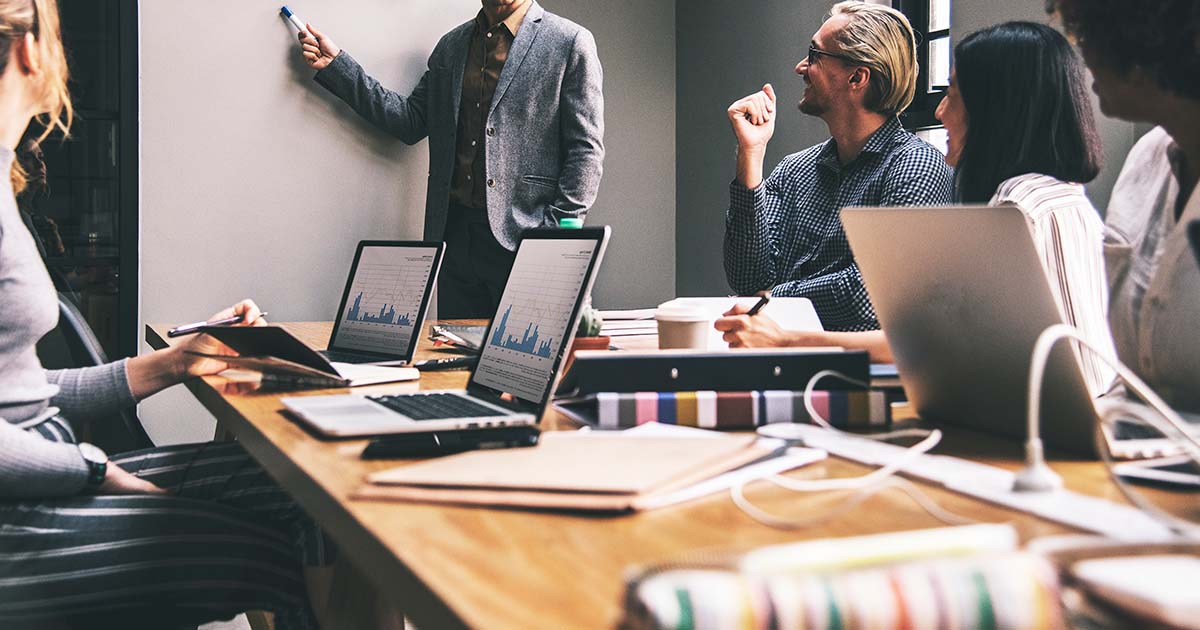 The astonishing profitability of Search Funds
For some years now, we have been witnessing an increase in the popularity of Search Funds promoted by professionals (Searchers), between 30 and 40 years old, with great potential and entrepreneurial mentality, to search, buy, operate and sell a few years later an SME.
These are young people who no longer want to work as employees. They are aware that it is easier, and much less dangerous, to buy a company than to create it, and they opt for the Searcher's way.
The growth in the number of Search Funds in Europe is accelerating due to their astonishing profitability. In Spain, between 2020 and 2021, more than twenty have emerged and have raised capital, leaving even interested investors with the desire. That is to say, today there is more money to invest in them than Searchers.
Why do search funds work?
The success of the Search Fund model is supported by the excellent returns earned by more than 620 Search Funds created globally.
The $1.4 billion of capital invested in the U.S. and Canada in traditional Search Companies and their acquired companies have collectively generated an average annual IRR for investors of 32.6% through the end of 2019, a 5.5-fold increase over the capital invested. In the rest of the world the average annual IRR for Search Companies is 28.7%.
These figures make the Search Fund one of the best possible investment options.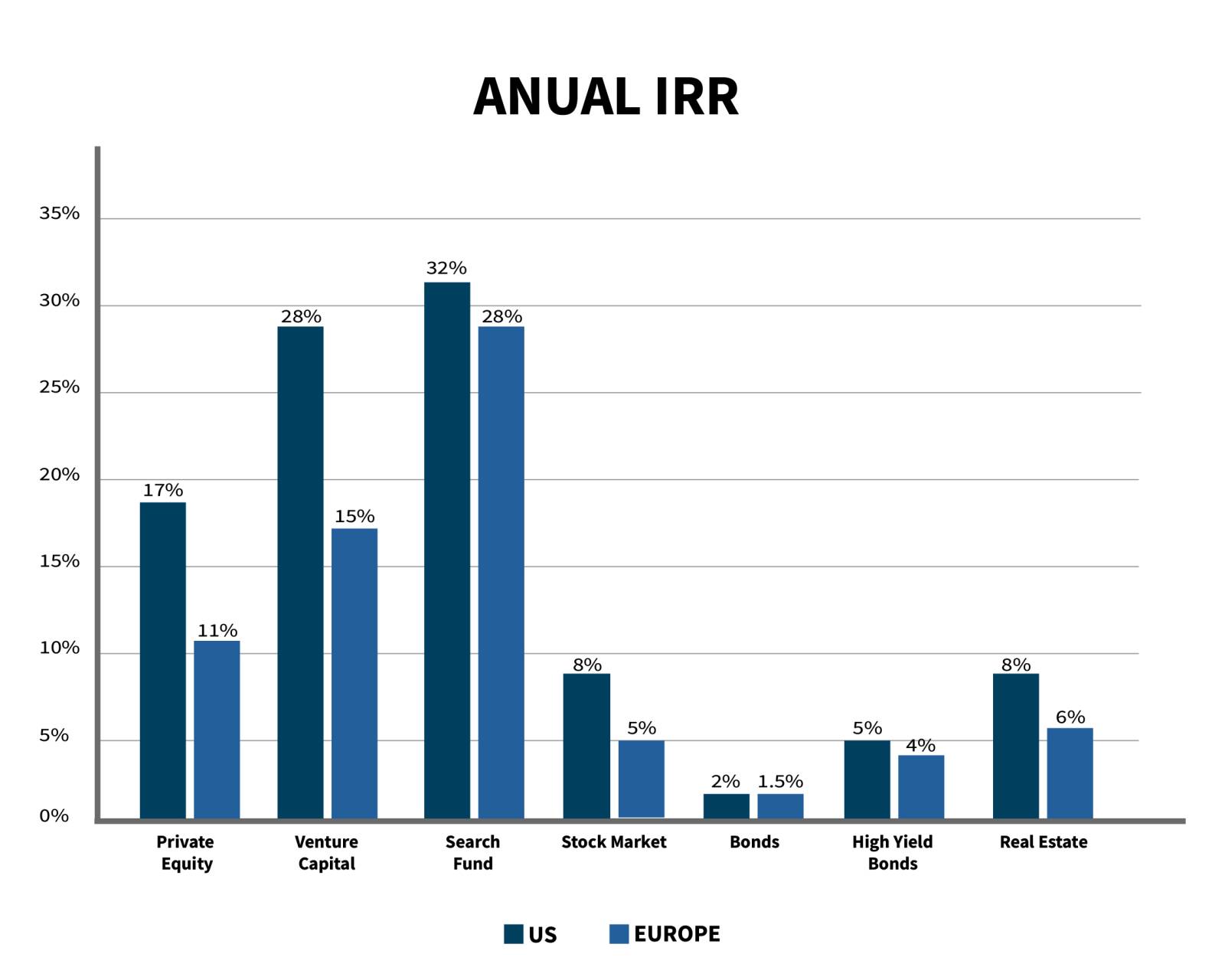 Investment in Search Funds seems unbeatable in terms of profitability, but it is also unbeatable in terms of the risk-return trade-off.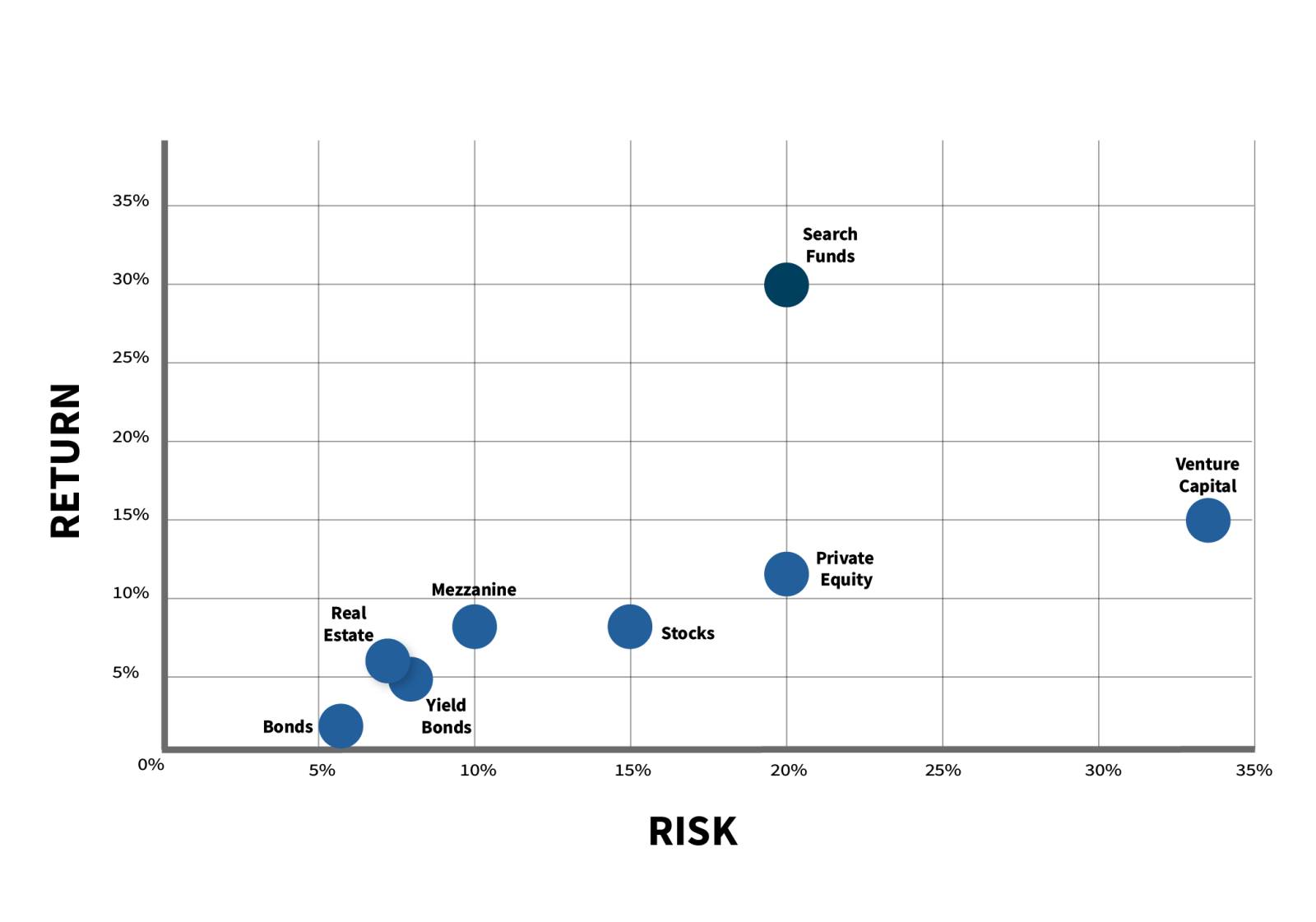 How is this achieved?
The key to profitability for the investor is that Searchers
Buy at an attractive multiple, thanks to the scarcity of competitors in the purchase.
They leverage 50% at very low rates with bank and seller financing.
Increase sales thanks to the Searcher's commercial energy and international capabilities
Improve margins, since these types of companies are usually not optimized
They make purchases from other companies (add-ons) that change the size of the company.
Apply a professional sales process of the company and
Benefit from multiple arbitrage because a company with a much higher EBITDA is sold, and venture capitalists bid at higher prices.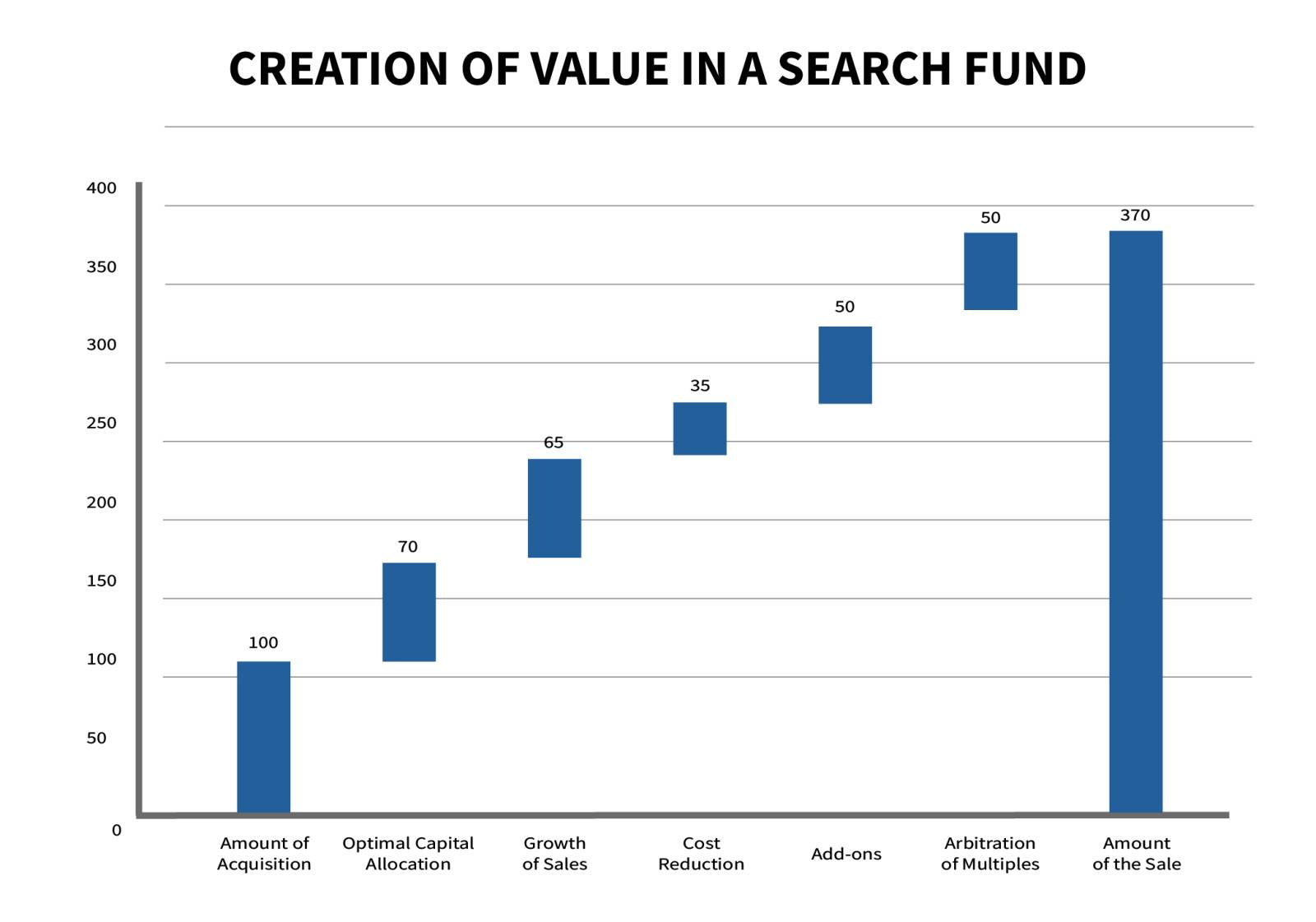 The Search Fund scenario in Spain
In 2021 in Spain there were more than 14,000 companies with EBITDA between 1 and 3 million euros, which were too small for private equity, and more than 2,000 active owners who had passed retirement age.
The S&P 500 as of December 31, 2020 was trading at a multiple of 18.1 times EBITDA, the IBEX at a multiple of 11.4 times EBITDA. SMEs are being bought by Search Companies at an average of 5.6 times EBITDA.
It is clear that Search Funds are worth investing in and that there is still a lot of room for growth in this type of investment, which also has a low correlation with other assets.
The best Searchers (Class A Searchers) historically obtain the best returns. It is fundamental to maximize the return to gain access to these Searchers and to be accepted as an investor.
Enrique Quemada
President of ONEtoONE Corporate Finance Group
Data taken from the Stanford Center for Business Studies: the Stanford Business School's Search Fund Study Selected Observations 2020, which includes data from the U.S. and Canada, and the International Search Fund Study 2020 from IESE – University of Navarra.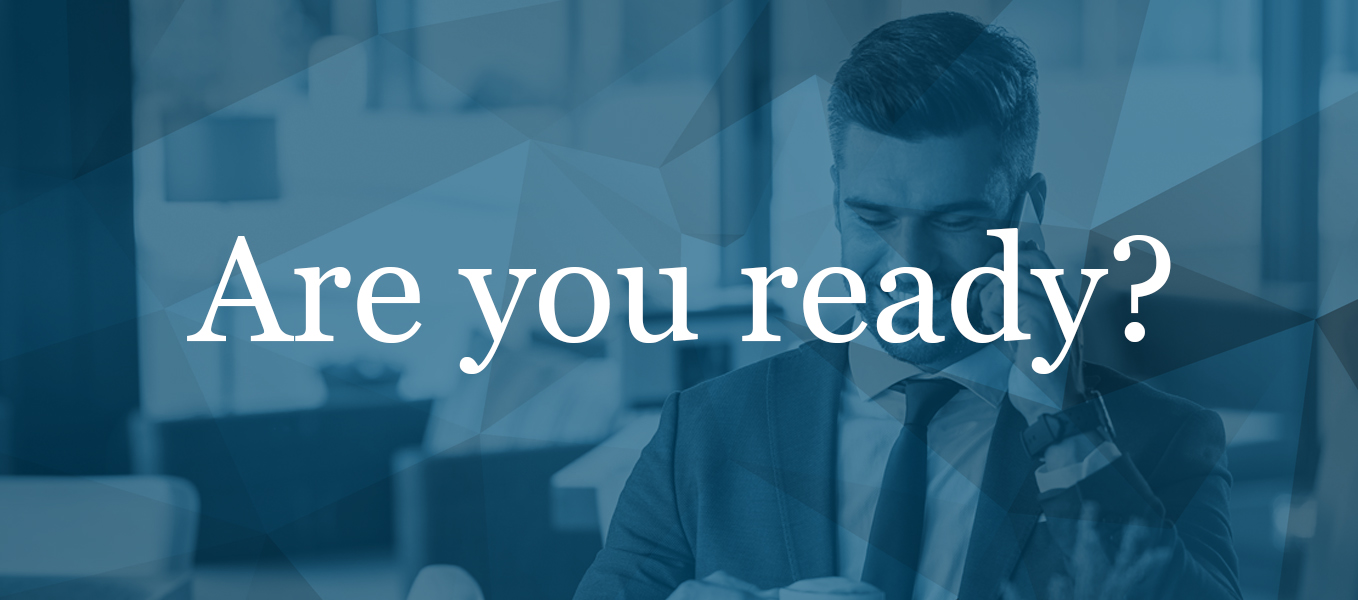 At ONEtoONE Great Searchers Fund, we invest in exceptional Searchers to become the next generation of great leaders.
Whether you are already a Searcher or are looking to become a Searcher, we are here to support you. We finance your search, invest in the acquisition, empower you to build a great business, and help you exit successfully, with our sole purpose being to devote our time to ensuring your success.